AGAINST THE ODDS
COVID-19 and community resilience
by Frontline AIDS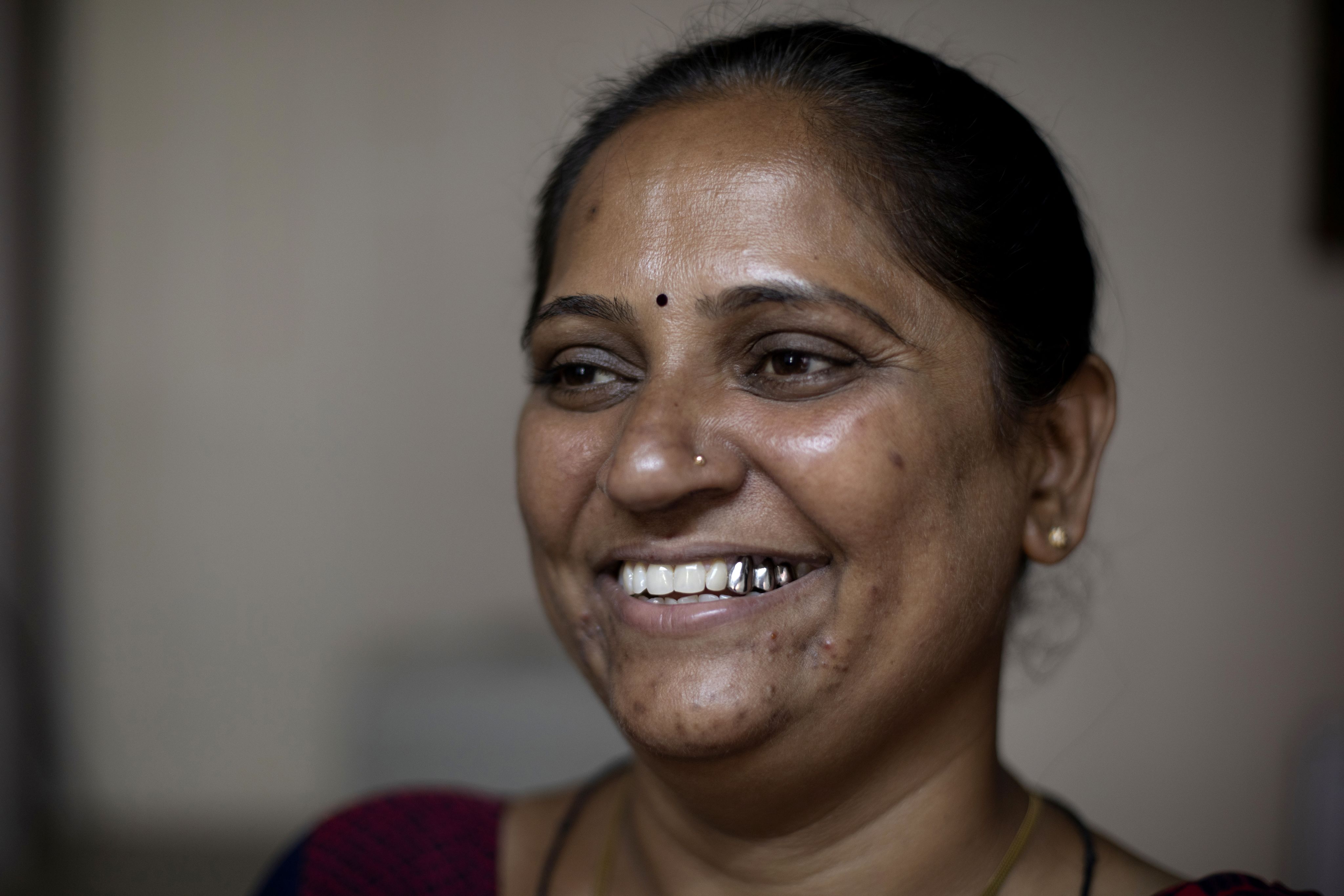 How an innovative community-led project in India broke new ground during the COVID-19 pandemic.
At the age of 43, Alkaben – a widow living in Surat, Gujarat – has just learnt how to use a computer for the first time. She's thrilled to have acquired a new skill. Having lived with HIV for 25 years, she has been on the receiving end of discrimination in the past and knows that her status can affect her job prospects.
"When I was diagnosed with HIV, people started to keep their distance from me. They stopped talking to me," she says. "When I fell pregnant, I was even treated badly by the doctors in the hospital. They advised me to abort the baby due to my HIV status."
Back then, treatment for pregnant women with HIV wasn't available and, tragically, Alkaben's son died when he was just nine months old. Not long after, her husband also passed away.

Slowly, she put her life back together, started antiretroviral therapy (ART) and, with the aid of a Marriage Bureau for people living with HIV run by GSNP+, remarried. Until the advent of the pandemic, everything was going well for her and her second husband Rasik.
But then, when COVID-19 restrictions were imposed in Gujarat in March 2020 and the state went into lockdown, her work as a seamstress dried up.
The precariousness of her situation really hit home when Rasik – who was working with the Gujarat State Network of People Living with HIV (GSNP+) to hand deliver ART during lockdown – contracted COVID-19 for a second time and sadly lost his life to the virus in April 2021.
Had it not been for the assistance that she received from Frontline AIDS' Accelerating Innovation programme, known locally as Parivartan, Alkaben thinks that she would have struggled to go on.
"The Parivartan project supported me both mentally and financially, as I was utterly devastated when my husband died. The team provided me with food rations, nutritional support and essential items including medicine. An outreach worker would visit me regularly to offer counselling and, with motivation, I enrolled in a vocational training programme to learn how to use computers."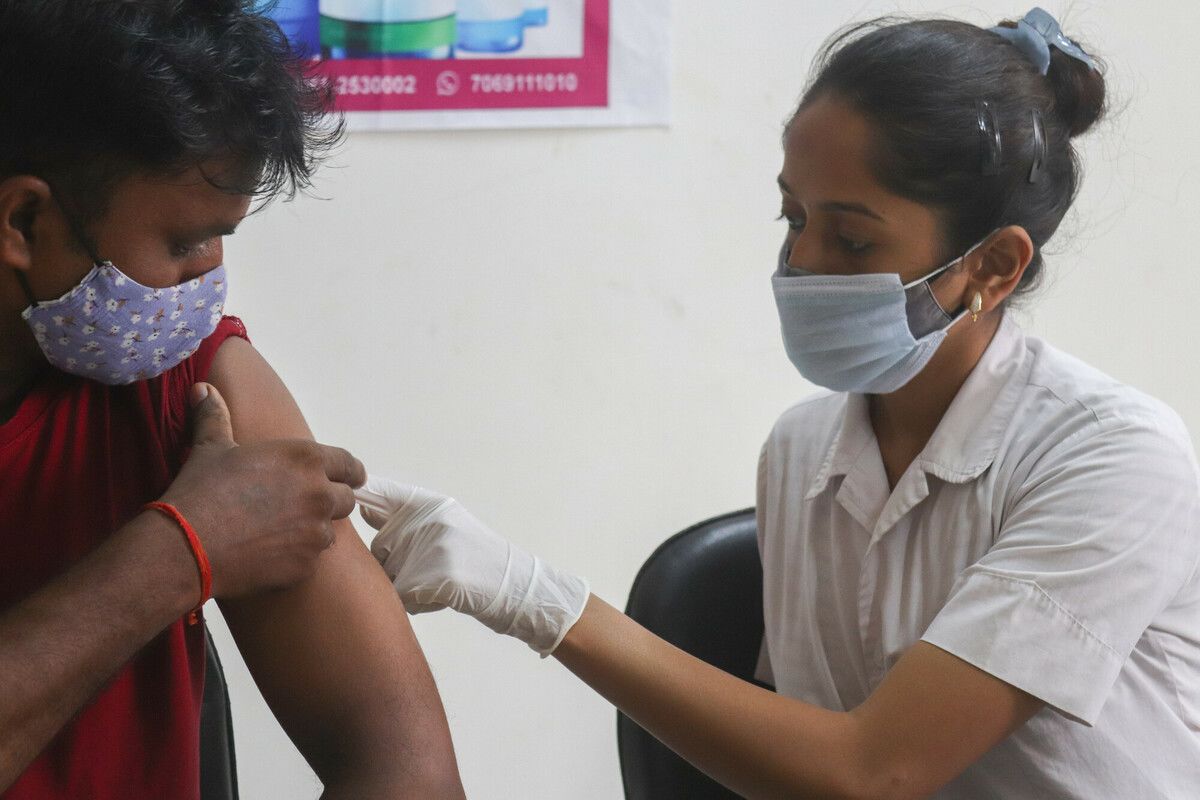 In Hindi, Parivartan means change or innovation. The project name is particularly apt since it began as an initiative to raise awareness among marginalised communities of how to prevent COVID-19 before evolving to operate stigma-free vaccination camps.
When it became evident that people living with HIV were struggling financially and emotionally because of the pandemic, the project adapted once again to offer mental health support and skills training.
In total, over the course of 15 months, more than 10,000 individuals have been reached with services through the partnership between Frontline AIDS, Alliance India and GSNP+. Teaming up with other local NGOs and collaborating with their outreach workers, as well as with the Surat Municipal Corporation (SMC), meant that Parivartan was also able to help other vulnerable groups including sex workers and LGBT+ people.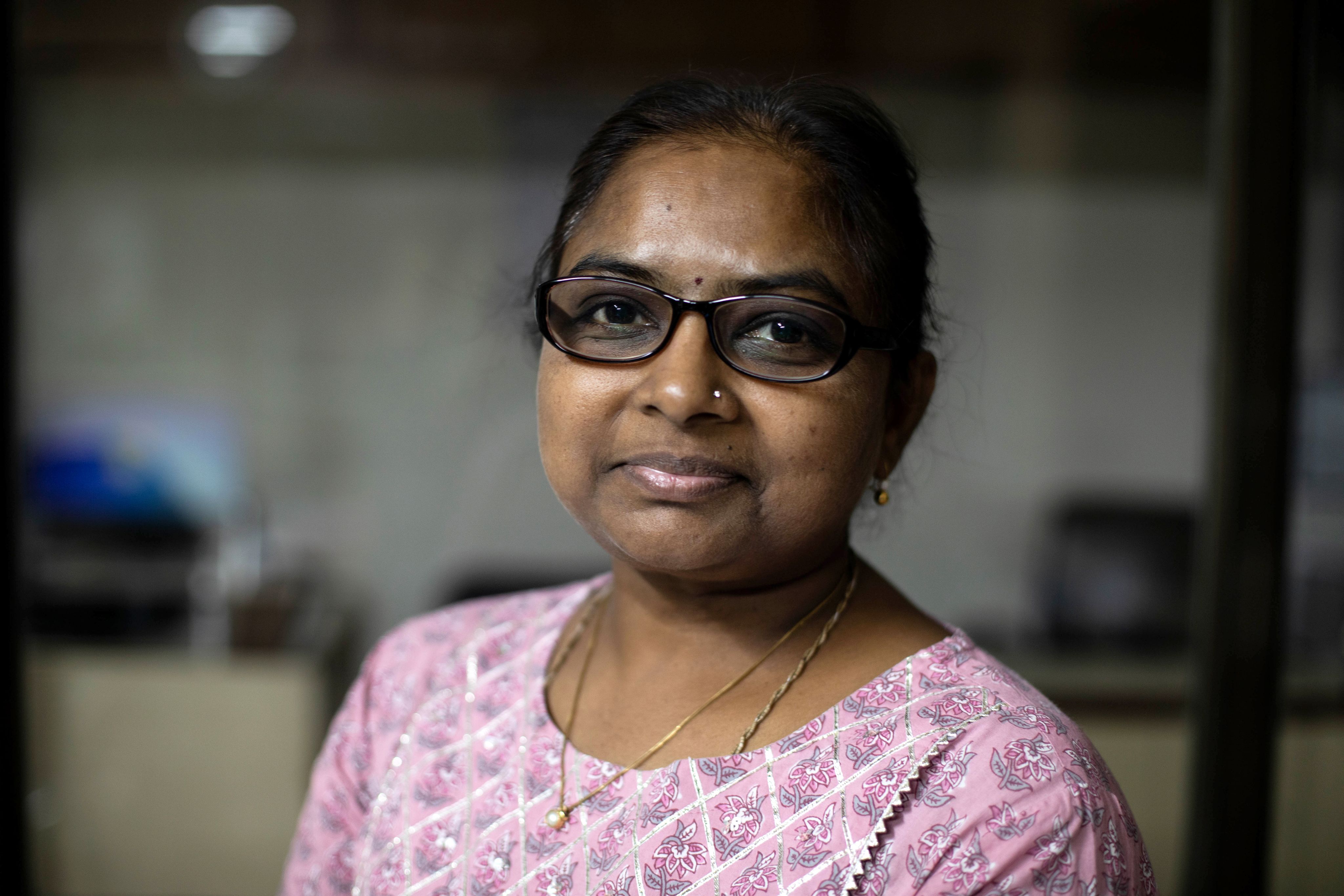 "We drew on our knowledge of the HIV epidemic and expanded to work with broader key population communities, not just those living with HIV. We have built up our reputation with government departments. We believe we can contribute more strongly to future pandemics because of this.
Community leadership in action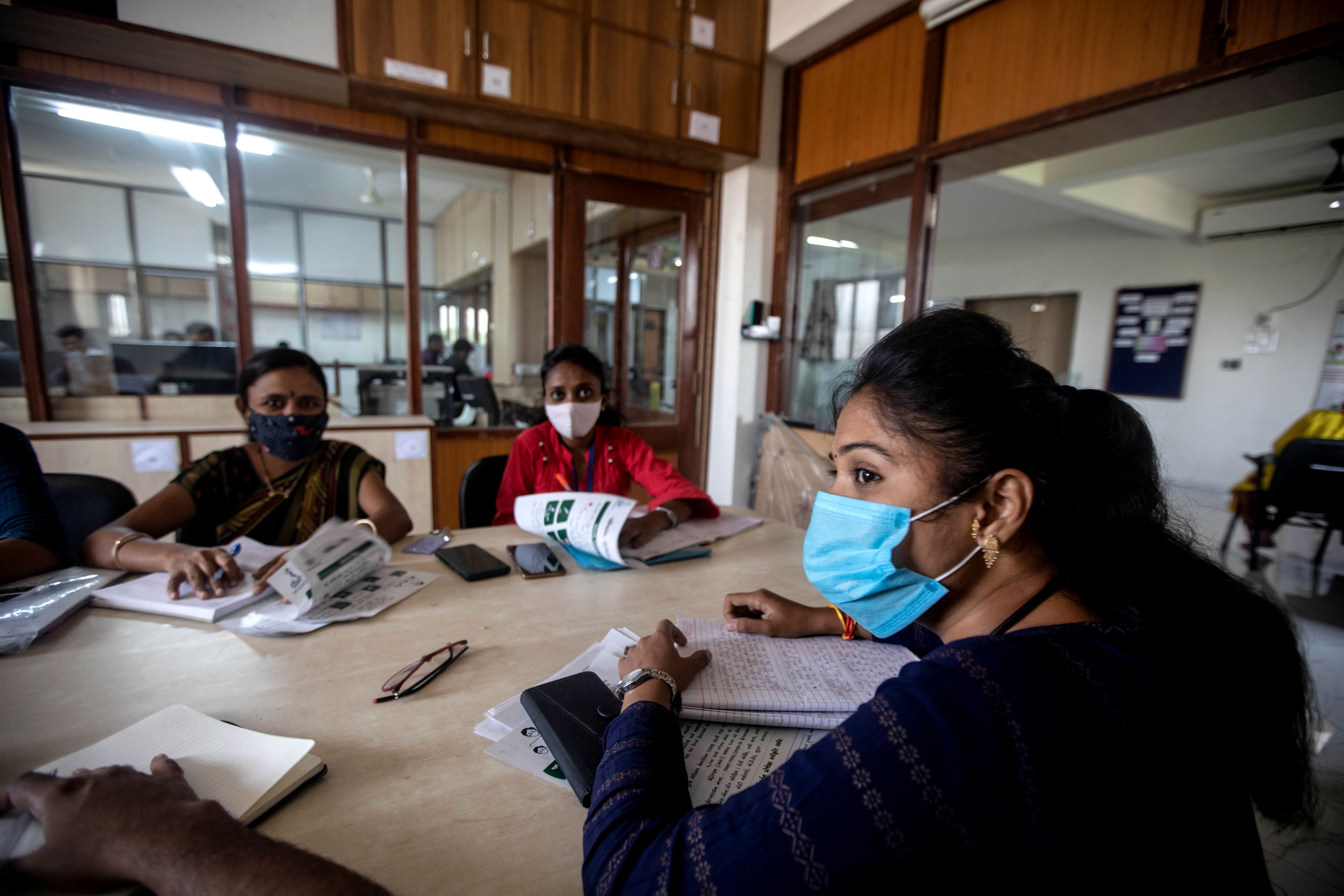 Over the years, Alliance India and GSNP+ have really invested in developing community networks centred around peer educators and outreach workers. Because these systems were already firmly established when COVID-19 hit, it meant that they were among the first organisations to respond.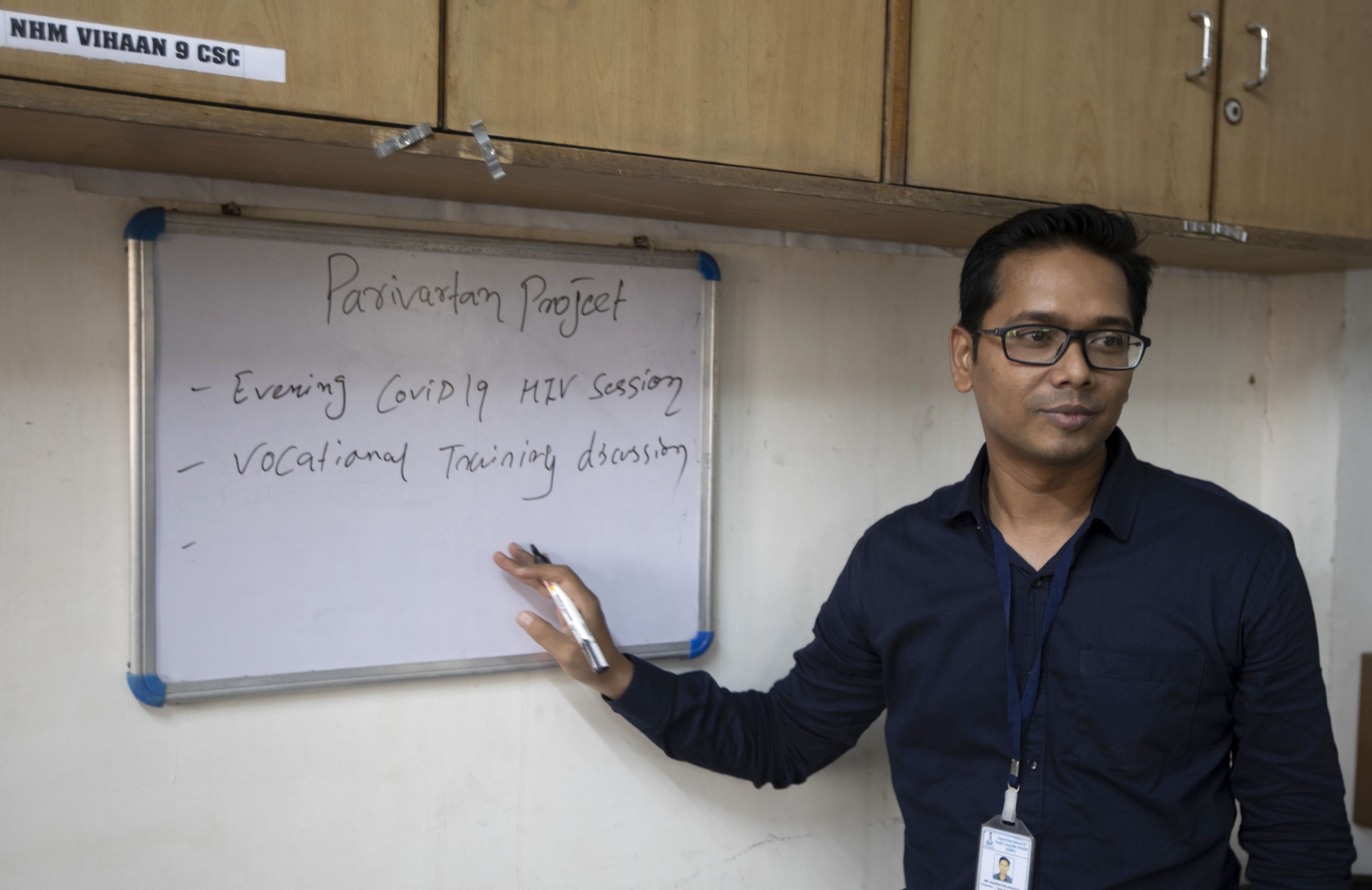 Rajesh Kalavadlya is a project manager with GSNP+. "COVID and HIV both have common issues," he says, "such as the importance of addressing stigma and the importance of prevention messaging. We used our HIV experiences and expertise in designing this project."
One of the main challenges initially was to convince the relevant state authorities that providing tailored COVID-19 prevention services for marginalised communities should be prioritised.
GSNP+ was able to build on its existing relationships with key Surat municipal stakeholders which became a significant factor in being able to provide non-discriminatory safe spaces for people to receive vaccinations and mental health referrals.
Partnering with government-recognised institutes to offer short vocational courses for community members financially affected by COVID-19 also proved crucial and this is an area that GSNP+ is keen to broaden going forward.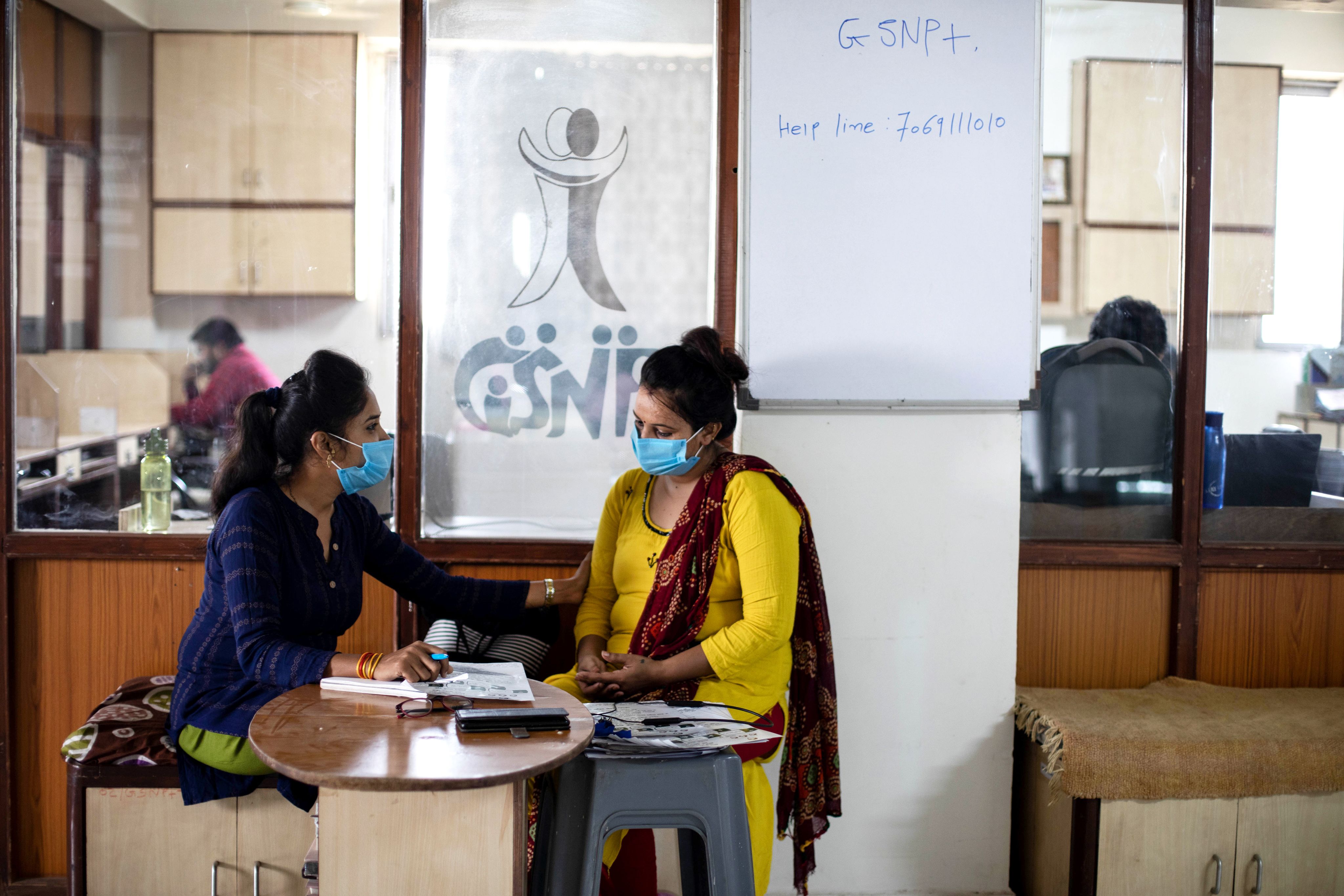 Sex worker and mother Sushma is one of many individuals to now be thinking about a new direction in life because of the support that she received from the Parivartan project when she was unable to work during the pandemic.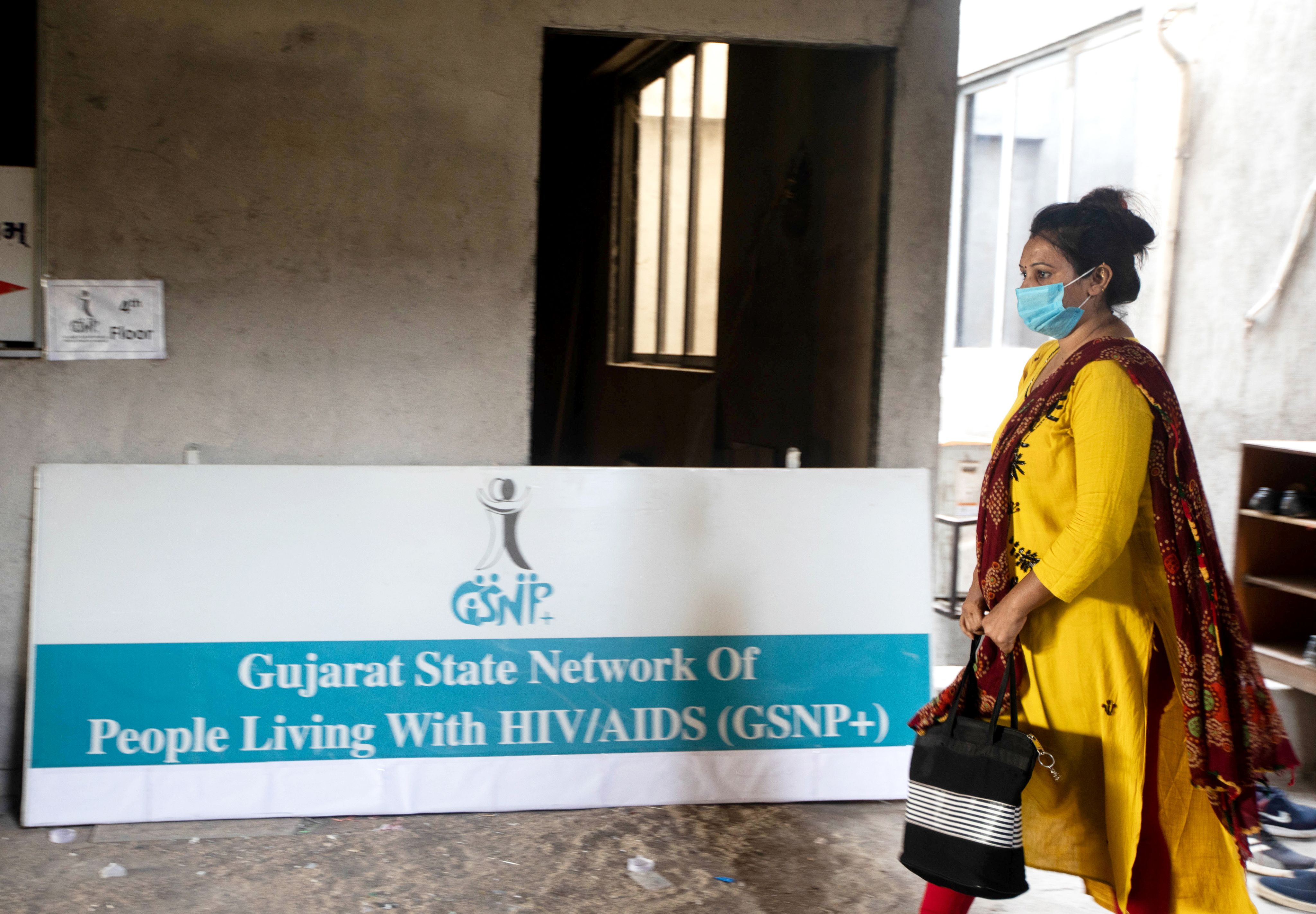 "The team had me vaccinated against COVID-19 and ensured that I had access to mental health services, including psychotherapy," she says. "I am now looking forward to earning a stable income thanks to the vocational training I am undertaking to become a beautician."
Programme manager Rajesh cites the example of one young man, Rahul, who had no way of supporting himself but, after an apprenticeship with a local diamond institute, now earns around 20,000 rupees (approximately £217) a month.
The emphasis on emotional wellbeing has been equally as beneficial to Tulsi, a transgender woman, who often faces stigma.
"During the pandemic, when no one else was thinking about our welfare, the Parivartan team stood with us and supported us. A project outreach worker, who belongs to the transgender community, visits regularly to offer me counselling.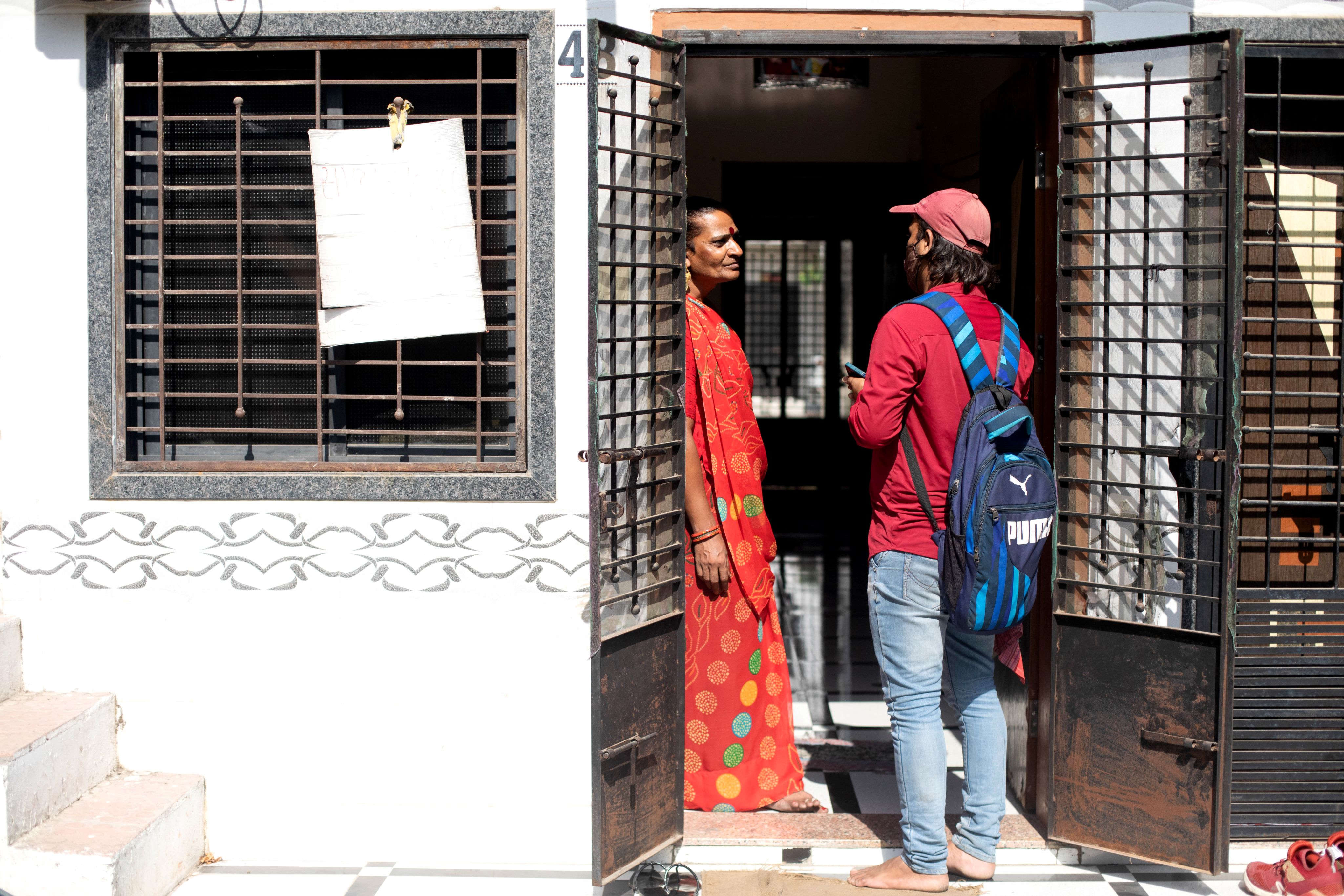 The success of the Accelerating Innovation (Parivartan) project in Gujarat is a clear indicator that communities have an essential role to play in public health responses and, as such, the work of community organisations needs to be adequately funded. At times of epidemic and disaster, vulnerable groups such as people living with HIV are always the ones most affected. As governments around the world invest more in pandemic preparedness, community representation has never been more vital.
Accelerating Innovation ran from May 2021 to July 2022 and was funded by The Elton John AIDS Foundation. Frontline AIDS worked with partners in India and Uganda to increase the resilience of HIV responses to COVID-19 and other respiratory disease outbreaks, and to improve the continuity of HIV-related care.

Thank you to Alliance India, GSNP+ and the community members who gave their time to make this story.

© Frontline AIDS/Vijay Pandey/Arete/2022 &
©Frontline AIDS/Rahul Tiwari 2021